http://yehetilica.tumblr.com/post/97405906874/rules-1-open-your-gif-folder-2-choose-every
Rules:

1. Open your GIF folder.

2. Choose every 4th GIF after each question. NO CHEATING!
This is you:
This is your best friend:
(plsssssssssssssssssss)
This is what your parents are like:
(i don't even know what to say omg)
What you do when you're alone:
How strangers see you:
How the same sex sees you:
How the opposite sex sees you:
(how. what even. no.)
How your crush sees you:
(chanyeol pls)
Your favorite fandom:
Your taste in music:
(well that explains a lot?)
If you had a superpower it would be:
(what, be a stupidly attractive idiot?)
You in the morning:
Your thoughts on school:
Your reaction to being asked out:
Your parent's reaction to you going on your first date:
(the first option i got was nsfw so idecided not to post it omfg i'm blushing so hard. have the next one instead)
(exactly)
What you do on Friday nights:
(omg i wish pmsl)
What you do on the weekend:
(omfG I DO NOT ;AAAA;)
What you do in class when you should be listening:
(accurate shit be accurate)
Your reaction to failing a subject/test:
Your reaction to passing a subject/test:
Your reaction to graduating:
(how does this even make sense go away sehun)
Your feelings on the world:
Your reaction to learning the world was going to end:
(LOOK THIS ISN'T FUNNY ANYMORE)
What you would do to try to save the world:

(se ve que intentaría salvar al mundo de forma activa y participativa. sip.)
Your job:

(ARE YOU FUCKING KIDDING ME)
How your kids act:
(NIÑOS PLS)
The rest of your life:

(i don't understand this no what noo nonono no no i refuse)
How you die: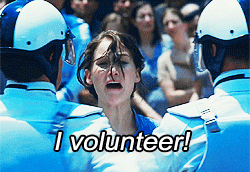 (well…)
People at your funeral:
(excuse you)
my immediate reaction to seeing this gif was: wow, this is what LuHan must look like when he's getting a good blowjob. Biting his lips trying not to moan out loud, then panting as you pick up the pace… and those eyes filled with lust…..